January 24th, 2015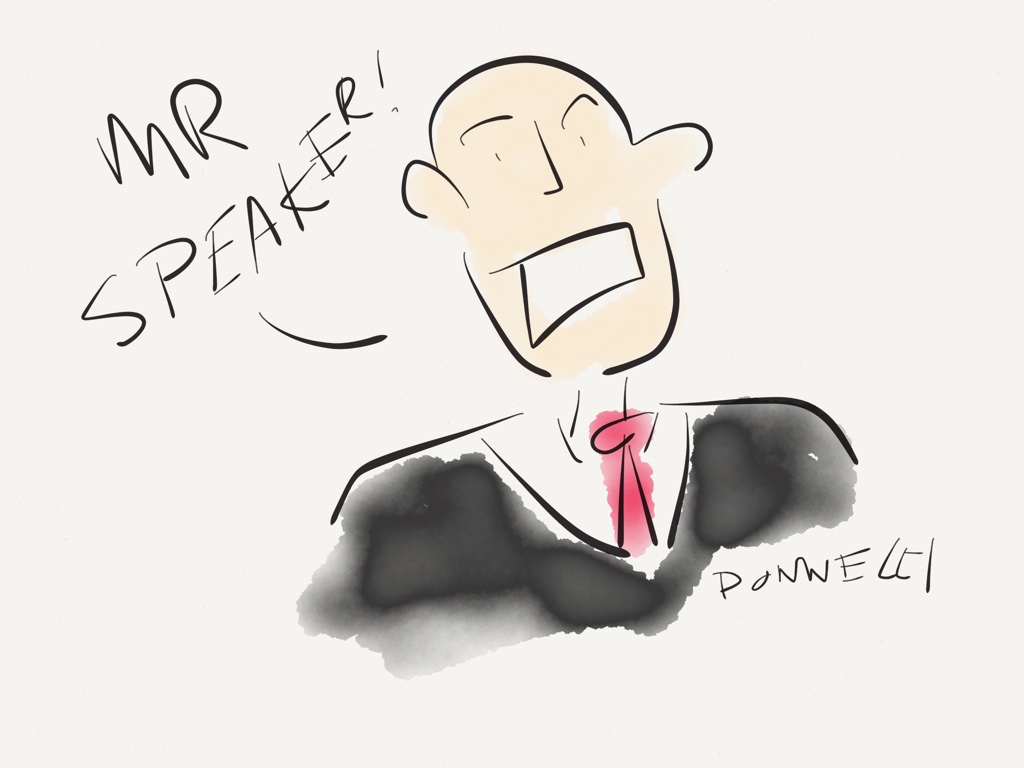 I love the pomp and circumstance of political tradition.  Our government's rituals. My favorite part of every State Of The Union, and I have seen a lot, is when a guy comes out of the hallway and yells, "Mr. Speaker!  The President of the United States!"  This year, that man is Paul Irving, the Sergeant at Arms of the U.S. House of Representatives. He has the distinction of being one of only three people to speak during the State of the Union address besides the president and the House Speaker. I drew him quickly as he bellowed his introduction.
I also drew some other people at the SOTU. It's hard to draw this event, because the camera focuses mostly on the President, of course. If it does show people responding in the audience, it is often for seconds and so it is hard to capture. I don't like to prepare and draw ahead of time–I like the spontaneity of not knowing what I will see or experience. For instance, this year a Congresswoman waved a pencil in solidarity with the deaths of the Charlie Hebdo cartoonists in Paris a few weeks earlier.
My cartoons were collected also on my Huffington Post blog, and Medium's The Nib.