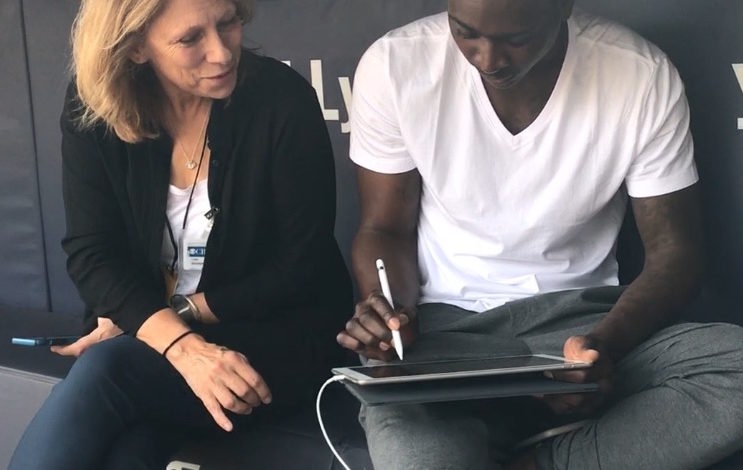 Was thrilled to spend a day at Yankee Stadium with CBS This Morning! I drew the players, the stadium, the coaches, the game, the fans, the workers. We visited Monument Park and paid tribute to the greats and their retired numbers– among them Derek Jeter, Mariano Rivera, Babe Ruth, Lou Gerig.
We actually saw Reggie Jackson, another retired great player, on the field during practice, talking to fans.
Here is a CBS video of an interview we did with Didi Gregorius, great shortstop for the Yankees. I lent him my ipad to draw on, since it was reported he is a good artist. And he is! I thoroughly enjoyed showing him the features of the program I use on the iPad Pro, and asked him about how he got into drawing. Such nice guy and very talented! I drew him as we talked.
WATCH: Meet @DidiG18, star player for the NY @Yankees, who also has a passion for drawing! Tonight the team will begin their playoff run. pic.twitter.com/C2qq7oXhi1
— CBS This Morning (@CBSThisMorning) October 3, 2017
Trackback URL: http://lizadonnelly.com/archives/drawing-yankees-interviewing-didi-gregorius/trackback